LEAD WIRE FOR SPEAKERS
スピーカー用リード線
ABOUT
LEAD WIRE FOR SPEAKERS
It is a product used as a relay line inside the speaker unit, and there are various materials and forms depending on the required performance.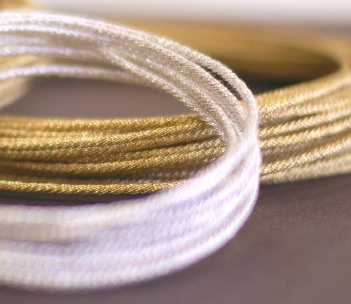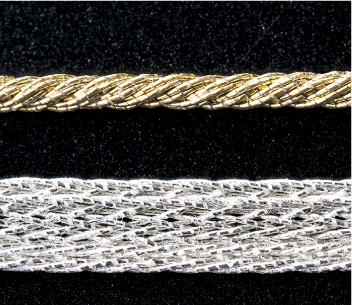 FEATURES
LEAD WIRE FOR SPEAKERS
The basic single wire is made by spirally winding copper foil around the center thread of another material, and the copper foil can be wound up to 4 layers. We also produce products that have been processed in various ways according to the speaker diameter, such as stranded wires made by twisting 3 to 42 single wires and braided wires woven with 4 to 21 wires.